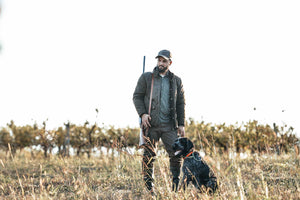 The Comeback of Remington
The Remington factory in Ilion, New York, is the oldest factory in the United States of America that still produces its original product. The company E. Remington and Sons founded this factory in 1816 and has a long, rich history deeply ingrained in our country. Unfortunately, Remington's long history has low points that have seriously threatened its ability to survive and continue producing high-quality weapons. These low points began with slumping sales in the late nineties and early 2000s, causing Remington to accumulate significant debt. Though the company has changed ownership many times, it has struggled to report profits since the 2000s, facing lawsuits, bad press, and old-fashioned bad luck. Fortunately, this great company has made a strong comeback with its classic American-made hunting rifle, the Remington 783.  
Remington Model 783
The Remington Model 783 was released in 2013 as an alternative hunting rifle to the budget model 770 and venerable model 700. Remington rifles have been a standout among weapons makers for the last 200 years, and this rifle is no exception. It is a bolt-action rifle with an innovative design meant to appeal to serious hunters in Remington's customer base. Rifle users no longer consider minute-of-angle accuracy a luxury feature and expect it to be standard on newer rifles. 
The dedicated manufacturers at Remington combined good machinery and years of experience to ensure accuracy without significantly increasing the cost of the rifle. Many reviews comment on the rifle's impressive accuracy and lack of reported issues. The bolt action reduces the amount of gas in the rifle – where the gas moves the next round into the chamber. The magazine retention and release are generally better than other comparable rifles, without any complex machinery with the potential to fail or malfunction. The trigger also stands out, as it has an adjustable system that can reduce weight. It also avoids the heavy, gritty feeling that other rifles in a similar price point are known for.  
Hunters and range shooters alike can appreciate the years of experience and hours of crafting that went into building a rifle that prioritizes simplicity and dependability. The Remington 783 is offered in many calibers, including 300 Blackout, .308 Win, 30-06, 270, 7MM Rem Mag, 300 Win Mag, 6.5mm Creedmoor, and others. The barrel also comes in 24" or 16.5", depending on preference. It is also available in many different configurations.
American Rifle Magazines
Remington invested a lot of time and knowledge into creating the Remington 783. It comes at little surprise that the owners of these fantastic weapons need to ensure any pieces they purchase will work seamlessly with the rifle without compromising any of its benefits. This need and desire for authentic fitting magazines are what American Rifle Magazines sought to conquer. 
Regardless of the company's ups and downs throughout history, Remington has remained well-known for the quality and craftsmanship of its rifles. American Rifle Magazines is dedicated to creating hunting rifle magazines that match Remington's high standards. We began making magazines for the Remington model 783 in 2013, the same year the rifle was released, because we recognized a top-tier rifle that would attract many different types of hunters and enthusiasts.   
American Rifle Magazines manufacturer's all of Remington's 783 rifle magazines. Our family-owned company builds our magazines from reliable U.S. steel. This dependable material is rust-resistant and corrosion-resistant, after we Black Oxide finish them. Our magazines last through the difficult conditions they will face on your hunting expeditions.  
We have over 40 years of experience crafting magazine replacements perfectly suited for many different types of rifles. Our magazines will help your Remington rifle meet your needs, whether big game hunting, small game hunting, or range firing. Regardless of your purpose, American Rifle Magazines is ready for you to put our magazines to the test. We are confident just one use of our American-made hunting magazines will make you a loyal customer.
---