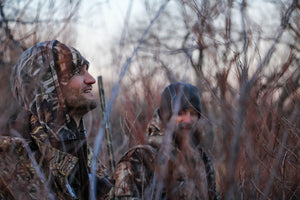 Holiday Gift Ideas for Gun Lovers
The internet is chock-full of gift ideas marketed as the latest and greatest selections for hunters, marksmen, and other firearms hobbyists. A quick glance will show that most of them are a few inches shy of hitting the target. With so many options, it can be difficult to sift through the boring, cheesy, or downright useless items to discover the real gems. Thankfully, American Rifle Magazines has you covered.
This holiday, forego the generic gun-themed wall art and drinking accessories for something your friend or loved one will actually use and enjoy. Consider high-quality, reliable, American-made magazines. With the help of American Rifle Magazines, you'll be sure to give a gift the recipient will never forget, and you may even earn yourself a share of deer bologna next hunting season!
After doing a little research to find which model the gun lover in your life uses, browse this guide to find a corresponding and compatible magazine.
Remington 783 Short Action 308 Magazine
The Remington 783 308 short action magazine holds four rounds and can accommodate 308 caliber Winchester rounds, 243 caliber Winchester rounds, or 6.5 caliber Creedmoor rounds. These are perfectly compatible with the rifle because they are manufactured in the same process and facility as the original magazine.
Remington 783 Short Action 22-250 Magazine
Consistently rated as one of the most popular rifles on the market, the Remington 783 short action 22-250 is lightweight, easy to use, and gives a more accurate second shot due to bolt action firing. Experienced hunters know you never go into the woods with only one magazine, and our Remington Model 783 accessories guarantee smooth reloading and steady shooting.
Remington 783 Long Action 4 Round Magazine
High-capacity magazines for a hunting rifle are viewed by some as impractical because of their large size and potential for mechanical failure. Our four-round capacity magazine is manufactured according to the exact specifications used for the original unit, guaranteeing high-quality materials, a perfect fit, and seamless operation.
Marlin Pre-1996 10 Round 22LR Nickel Plated Rifle Magazine
For Marlin bolt action and semi-automatic rifles that were manufactured before 1996, you can't go wrong with a 10 round Marlin .22 magazine. This quality-crafted OEM magazine boasts a durable and attractive nickel finish. With its innovative last shot hold-open feature, you never have to worry about counting rounds because the bolt will remain open after you fire your last shot.
Marlin 7 Round 22WMR/17HMR Nickel Plated & Black Oxide  Rifle Magazines
The Marlin 7 round 22 WMR/17HMR magazines are well-built  and  have made it a beloved classic. If you're looking for Marlin 22cal WMR/17HMR magazine, our nickel-plated magazine holds seven rounds of WMR ammo, making it the perfect choice for hunting with its high velocity and light recoil. We also offer this magazine in a Black oxide finish.
Marlin 7 Round 22WMR Black Oxide Rifle Magazine
Another option for the Marlin semi-auto 922M, our magazines for 22 rifles are a popular and reliable choice for hunters everywhere. Because this firearm model has been discontinued, magazines are hard to find and in high demand. American Rifle Magazines is one of the few remaining distributors, and we offer both black oxide and nickel finishes to complement any rifle.
Marlin 4 Round 22WMR/17HMR Rifle Magazine
Manufactured with heat-treated steel, this Marlin 22 rifle magazine is one of the highest quality options available for Marlin bolt action rifles. It accommodates 22WMR rounds as well as 17HMR, a high-powered round for hunting small game from mid-range distances up to 200 yards.
Dodge a Bullet This Holiday with American Rifle Magazines
Beyond extra earplugs or rifle cleaning kits, any gun enthusiast will tell you that there's no such thing as too much ammunition. If you're looking for a Remington 783 stock upgrade or a Marlin magazine, American Rifle Magazines has everything you need to upstage Santa this holiday. Our family-owned company offers a wide variety of OEM quality magazines proudly made in the USA with American steel. Browse our inventory online, and don't hesitate to contact us with any questions you may have regarding our products.
---